Commercial Shoring
Shore Your Business for the Future
Legacy
Preserving the Architectural Treasures of New Orleans
Many of New Orleans' historic structures experience the ravages of time and climate impacts. Since 1840, Abry Brothers has been a part of keeping these unique edifices standing so that the stories they hold continue being told. In our 7th generation, we do so with the latest, state-of-the-art methods and equipment.
When restorations are made, Abry Brothers delicately and intricately supports these buildings. Vertical and horizontal bracing is used to shore a building and prevent collapse. Through the years, we've developed pioneering methods of shoring
and learned pitfalls to avoid.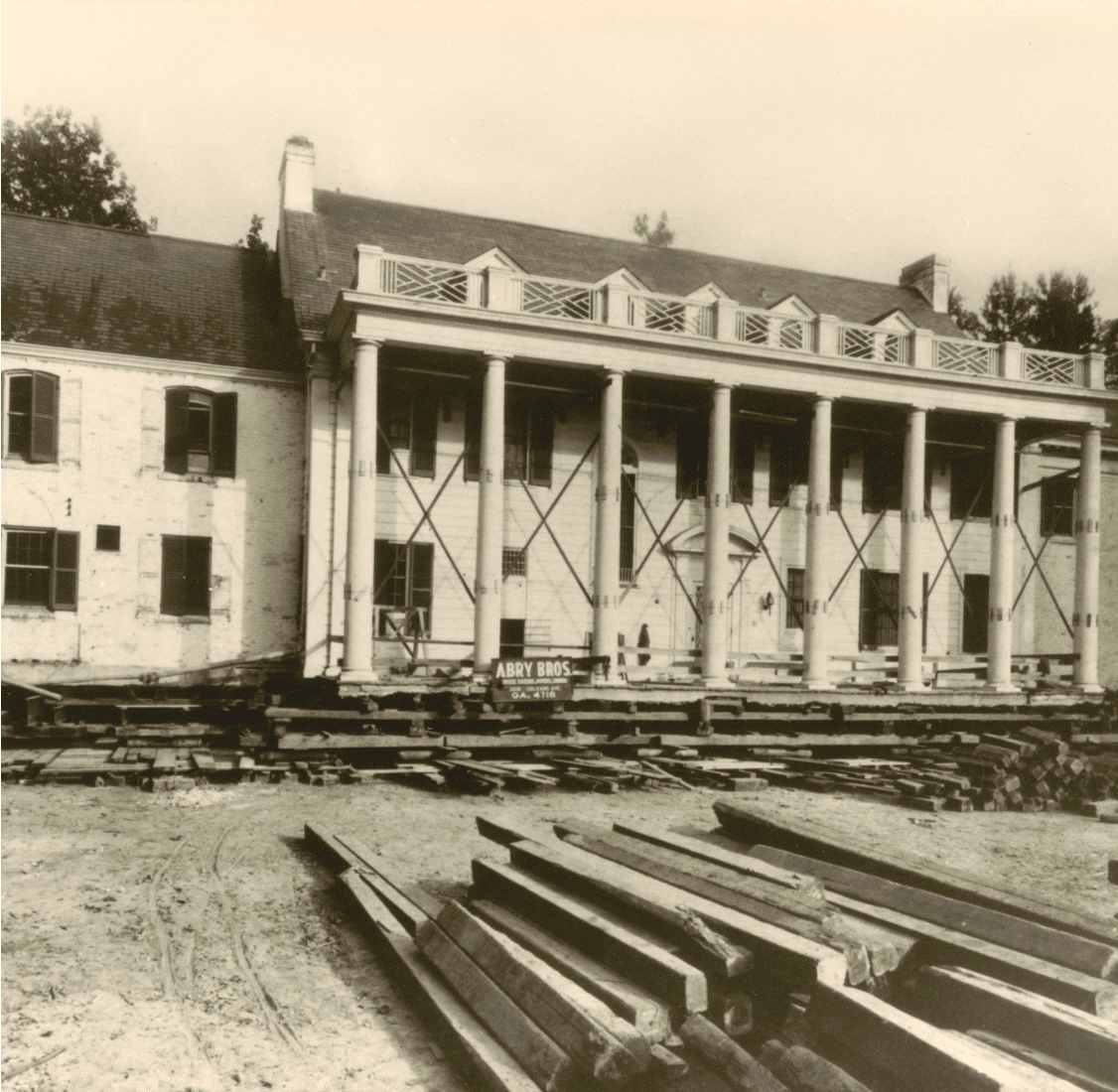 Commercial projects can include removing or changing rotted wood structural members or failing rusted structural members with new steel beams. Once the project is closed up, you may not notice the work, but it is now prevented from future structural failure.
Many of our famous New Orleans structures are located in the French Quarter and are very old and the ground is unstable or the original structural members are also deteriorating.
1. Audubon Zoo columns
2. Main New Orleans United States Post Office
3. Academy of the Sacred Heart
4. Mt. Olivet Church
5. Prince Conti Hotel
6. City Park Carousel
7. Laitram
8. Central Grocery
9. The Sazerac
10. Warren Easton School
11. Poydras Home
12. Lucy's Retired Surfer's Bar
13. Tin Roof
14. Tchoup Yard
15. Factor's Row
16. Mater de la Rosa Church
17. The Windsor Court
18. St. Charles Court House
19. St. Charles Guest House
20. Dew Drop Inn
21. Kentwood Spring Water Warehouse
22. Lakeside Hospital Boiler Room and Roof
23. Tulane Medical Center
24. Belle Chase Academy
25. RTA Power Station
Expert
The Importance of Shoring a Structure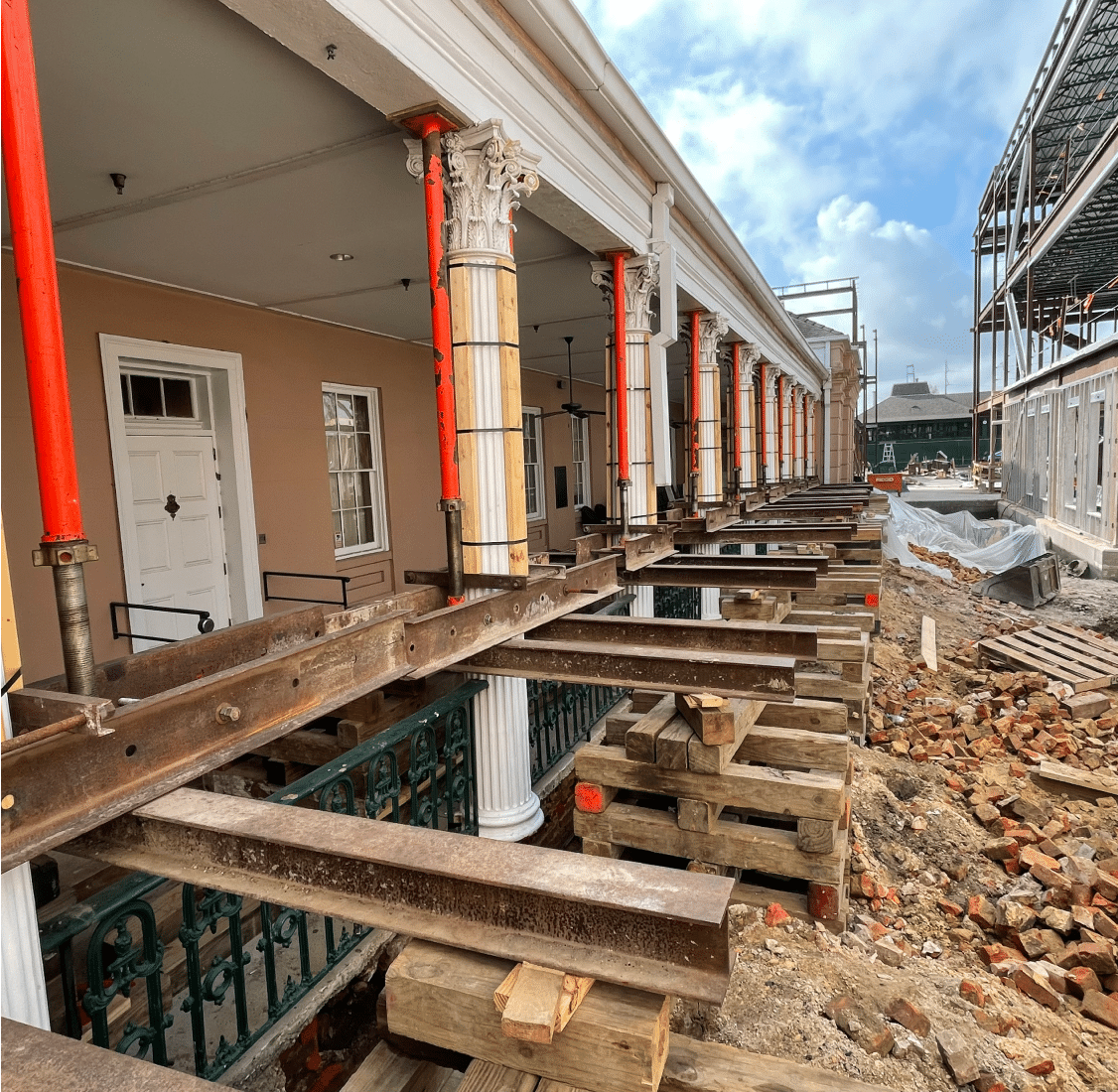 Historical buildings in New Orleans are delicate. When renovations are made, there is the likelihood of collapse, which is both dangerous and expensive. Shoring allows facades to remain intact while interior redesigns, repairs, and replacements are made.
Empowering
Our Continued Leadership in Commercial Shoring
Entering our 7th generation of contracting, our family has had a touch on our city's history – and its future. Abry Brothers is made up of lifelong Louisianians who are proud to call New Orleans home. We've been a part of major renovations at well-known, beloved landmarks in our city, keeping them standing for years to come.